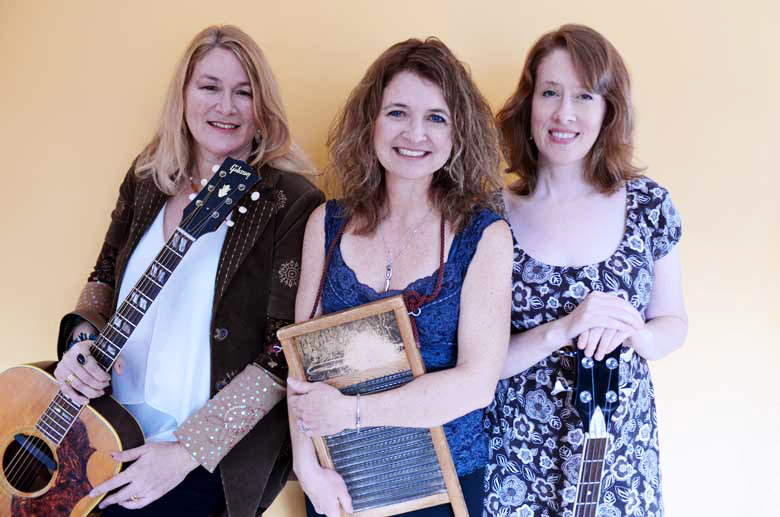 News
11.18.17
Changes in the Lily Line-up
We are very sad to say that Susan will be ending her run as a Lily. She'll play with us for the rest of the year and perform her final show as a Lily at the me&thee coffeehouse on February 2, 2018. We have had the best time making music with this insanely gifted singer/songwriter and fun, funny, and caring woman. But we're looking forward to traveling a little less and creating a little more in 2018.
We'll also be doing some shows with our pal Jim Henry. who is a fantastic singer/songwriter on top of being one of the best instrumentalists around. We'll trade songs and harmonize to our hearts content! Check the tour schedule for those dates.
We love you all for the support you've given us over the last 9 years and are so grateful for this tight knit community of musicians, venues run by volunteers, fans and super fans and lovely people who have opened their homes and dinner tables and shared good company and conversations with us. We have such wonderful memories and look forward to making more in the future!
A Note from Susan:
It is with an anvil-heavy heart that I write to tell you that early next year, I will be leaving the Boxcar Lilies. It was a really difficult decision for me to make and it was not one that was made lightly.
As many of you know, I took a nasty spill down a flight of stairs in April. Many months of healing later, I am now finally "kind of" back to myself. Steph and Jenny were incredibly generous and kind to me during this period, not only emotionally, but musically. They stepped in and learned my songs so that we could continue to perform together. I was also in the middle of finishing up a solo project that had been in the works for the past year.
As I have recovered, the physical demands of trying to maintain what is essentially two full time careers along with my Berklee schedule has been particularly challenging. Given a finite amount of time and energy along with the recent release of my new solo album, I had to make this difficult choice. I have treasured my time as a member of The Boxcar Lilies, and I will miss making beautiful sounds with these two amazing women. And I hope to remain creatively connected to them as we go forward. -- Susan
9.15.17
Our annual full band show at the Iron Horse!
Save the date for our annual full band show at the Iron Horse Music Hall on Saturday October 14th! We have a stellar backing band made up of beloved local heroes Jim Henry on Dobro, guitar, and mandolin, Dave Chalfant (of the Nields) on guitar and bass, and J.J. O'Connell on drums! Dynamic Valley duo Austin & Elliot are opening the show! To guarantee a seat, get tickets online at NBOtickets.com, over the phone at 413-586-8686 or in person at 76 Main St. in downtown Northampton.
8.25.17
Live on Folkstage!
On Saturday September 9th, we'll perform a concert on WFMT's Folkstage! Listen live at 8 pm Central time on 98.7 WFMT Chicago!
4.29.17
Grand opening in Greenfield
We're headed back to Greenfield for the grand opening weekend at the Hawks & Reed Performing Arts Center (formerly the Arts Block)! Joining us on Dobro, mando, bass and guitar will be our favorite side guys Jim Henry and Dave Chalfant! Our friend Eric Lee will open the show and maybe we can coax him and his fiddle up on stage with us too! Advance tickets are just $15 and available here.
1.7.17
Back at it in the new year
Medford, MA we're coming for you! We're performing in Susan's hometown on January 21st at the beautiful Chevalier Theatre. The fabulous Jim Henry will join us. If you want to join us, get your tickets here. The weekend before that we'll be performing for the first time at the Towne Crier Cafe opening for harmony folk trio Brother Sun.